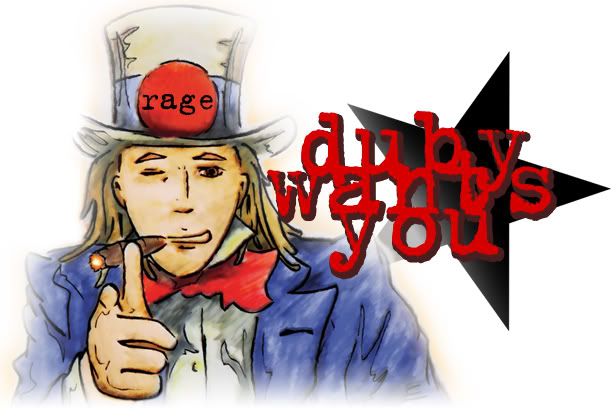 I ask 'YOU' to once agian to help support me and my action to make mass profiting oraganisations like 'Altered State' recognise and support the works of local independant artists.
My 'RAGE against the machine' mural was at first accepted by BigDayOut organisers Altered State, who later pulled out on me in the final weeks approaching the Perth WA Concert.
I spent 60 hours + and $400.oo+ of my own time and money on creating a mural intened to promote the band and it's message with a charity plan as an added incentive. But Big Day Out organisers threw a spanner in the works when they pulled out on my project and gave no valid explanation other than "Your rage mural is a no go!"
So I propose that we take action. Yes I WANT YOU!
My last email spam of 'Altered State' was incredibally effective. Getting attention within 3 hrs of bulletin posts on forums and facebook/myspace.
So help me again....
Copy and paste the below message and email it to Altered State : altstate@iinet.net.au
----------------------------------------------------
'I' Believe that your failure to acknowledge local independat art has sparked an awareness within the underground communities and networks that support such causes.
'WE' unlike 'YOU' believe that promting local talent has many benefits towards assisting youth and independant artists in making their dreams a reality.
'WE' Ask that in the future your organisation re consider such proposals of independant artists like 'DUBY' and his RAGE mural, and make a 'SMALL' effort to assist those with a DREAM and a PASSION to make something as simple as a RAGE mural something much BIGGER!
Thanks for your time and inbox space =D
kind regards,
'THE DEFIENT ONES' for 'Independant Art'